Tim Sharpe
is a graduate of
Clearwater High School
who was a regular during the first two seasons. Tim is a very comical guy who initially didn't like to take too many things seriously, but as he was further developed, it was revealed this was a coping method to deal with the trauma he has gone through in his life. He is an extremely loyal friend who would do anything for the people he cares about.
After staying in the background for most of the first season, his storyline starts to develop throughout the second season when his father is killed by one of his former enemies that Tim pisses off. Feeling guilty for his murder and extremely overwhelmed, he turns to drinking to cope. This leads him to display some very scary behavior such as trying to kill his father's murderer and spiking the punch at his own prom. He eventually comes to terms with his father's death and recovers from his alcoholism.
In the third and fourth seasons, he remains on the series, but only as a recurring character who is seen enabling, but later helping Jamie through her own drinking problem and mainly staying around as a support system for his friends. He decides not to go to college and now works as a mechanic at an auto repair shop. He guests stars in the season 5 Thanksgiving special at Liam's banquet.
He is best friends with Trey Nitt who he has helped through many troubling times as well as good friends with Jeremy Litten, Liam Fithe, Jamie Stellar, Isaac Mantis, and Ken Paterson. He is portrayed by Josh Hutcherson.
Character History
Edit
Season 1
Edit
In Let's Get it Started, he is helping Sadie and Jeremy pass out FilmFridayz flyers and is at the first meeting.
Season 4
Edit
Season 5
Edit
Appearances
Edit
Central Episodes
Edit
Relationships
Edit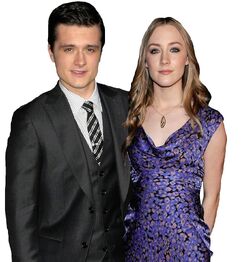 Main Article: Sadie-Tim Relationship
He attended the first ever FilmFridayz meeting
He lost his virginity at his sophmore homecoming.
He is one of the 8 characters to appear in less than half the episodes of a season they were a regular in the whole time.
"Man, this is so cool!" (First Line)
(to Trey) "How long are those scars going to last, bro?" (Final Line)